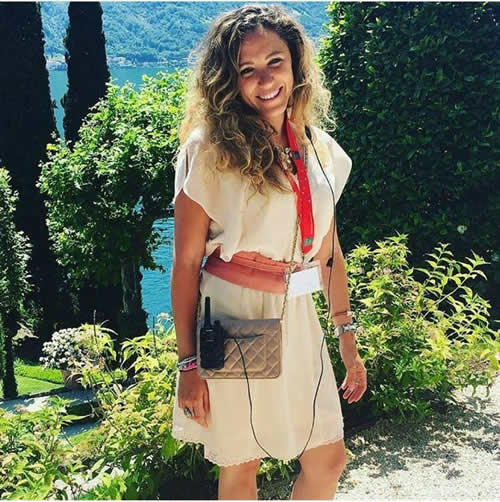 Zaira Lo Piccolo
"Founder, Creative Director and Events Manager of "I Do in Sicily" and "I Do in lake Como."
Zaira was born in a small town in Sicily and has lived all over the world. Her international background has exposed her to different cultures, developing a cosmopolitan mindset that allows her to interact with many different people.
"That's one of the reasons I love to organise weddings: the people. I love seeing them all come together from around the world to be part of someone's special day."
Graduating from an Arts university, Zaira has always had a creative eye. Whilst she initially planned on pursing a career in Fashion Buying, her hopelessly romantic soul convinced her to leave London and move to Lake Como to focus on her dream job: being a wedding planner!
With years of wedding planning experience on the lake, she decided to pursue her passion even further by opening I Do in Sicily; a premier wedding company based in Sicily.
Becoming a wedding planner was the best decision I have ever made in my life. I don't know why it took me so long to discover that this path was my only path. I organise romantic & glamourous weddings.
I am part of someone's special day and I make dreams come true. Seeing the event come to life is the most exciting and satisfying feeling.
I am able to make people happy while gaining new friends each time. There's a quote that says, "Choose a job you love and you will never have to work a day in your life."
Well that's me!
I am the luckiest person because I simply love doing what I do.
"I do with Love."